MENTAL HEALTH MATTERS Summer 2020
MESSAGE FROM OUR EXECUTIVE DIRECTOR
Dear MHA Family,

Over the last few months, our world has faced many hardships due to our global pandemic. Each day we learn more about COVID-19 and the impact not only on our physical health but on our mental health. One in five individuals already experience a mental health condition, and with the current state of public health, we are experiencing an increase in anxiety, depression, and suicide ideation. This increase is leading to widespread psychological trauma resulting in our next public health crisis. As an agency, we are meeting the needs and working around the clock by collaborating with our partners, educating the community, providing sharing platforms, training peers, and developing new programming. All of our services must come from an equitable lens with a trauma-informed approach. Approaching equity in mental health involves looking at the right to access quality health care for all populations regardless of race, ethnicity, gender, socioeconomic status, sexual orientation, or geographical location. It encompasses access to prevention, treatment, and recovery services for mental and substance use disorders. At the forefront of this conversation is race. Mental Health America understands that racism undermines mental health. Therefore, we are committed to anti-racism in all that we do. This means that we pledge to work against individual racism, interpersonal racism, and institutional racism in all their forms. Every day, people of color experience overt forms of racism and bigotry, leading to trauma. We ask you to join us in raising our voices to make sure equity and access to care is accessible for everyone.

We have challenging times ahead, and it must be met with advocacy and leadership. Many of you have answered the call and walk side by side, providing a voice for those who need it most. We ask you to continue to be a mental health champion and support voices who need uplifting. One way to help support our agency and community is through our annual event; There is Hope. This year, to provide a safe walk and help eliminate the spread of the virus, we will be extending hope to the streets throughout the entire county. Please see the information below on the walk and how to support our biggest fundraiser for suicide awareness and prevention.

I wish you all a safe and enlightening summer. Remember to be kind to one another. We each come to this journey in life with our own stories and battles. Kindness is contagious!
I look forward to having you join my family and me at our 15th annual There is Hope event on September 12th.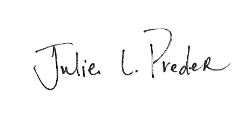 THERE IS HOPE 2020 Registration now LIVE!

In consideration of everyone's overall safety and with recommendation from the Sheboygan County Public Health Department, our event will not be held at the lake this year. We will host a live virtual 15th Anniversary Opening Ceremony with special guests and remembrance presentation and then participants will then walk in the location and distance of their choice following social distancing and mask guidelines.
Although we are disappointed that There is Hope needs to change this year, we are very excited for the opportunity to try some new fun virtual activities!
Visit the There is Hope web page and stay tuned to our social media channels as we add details for online auction happening Sept. 10-12, links for the virtual ceremony, fun contests and raffles, and honoring those we've lost.
This year, like every year, you can become an MHA Mental Health Champion and help support this important cause and event for our community. Personal and team fundraising sites are available through registration. We are now accepting prize donations and sponsorships (please contact by August 13) from area organizations and individuals.
This year, let's blanket the county (safely and with our health in mind!) with our t-shirts and BRING HOPE TO THE STREETS IN 2020!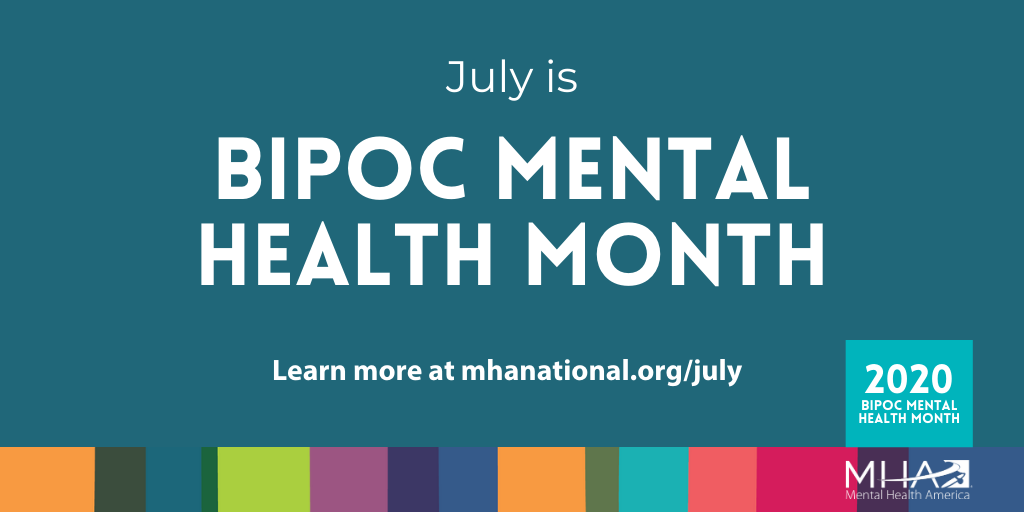 Our national Mental Health America organization honors July as BIPOC (Black, Indigenous, and People of Color) Mental Health Month. In light of all of the heightened turmoil within our country, this designation and compilation of resources are needed more than ever.
MHA in Sheboygan County shares this commitment expressed in the following statement:
"Mental Health America in Sheboygan County understands that racism undermines mental health. Therefore, we are committed to anti-racism in all that we do. This means that we pledge to work against individual racism, interpersonal racism, and institutional racism in all their forms."
An extensive toolkit and detailed information for BIPOC can be found at https://www.mhanational.org/BIPOC-mental-health-month.
"The continued use of "minority or marginalized" sets up BIPOC communities in terms of their quantity instead of their quality and removes their personhood. The use of these terms directly contradicts MHA's focus on the individual and our hope to empower the individual as a whole person. The word "minority" also emphasizes the power differential between "majority" and "minority" groups and can make BIPOC feel as though "minority" is synonymous with inferiority..."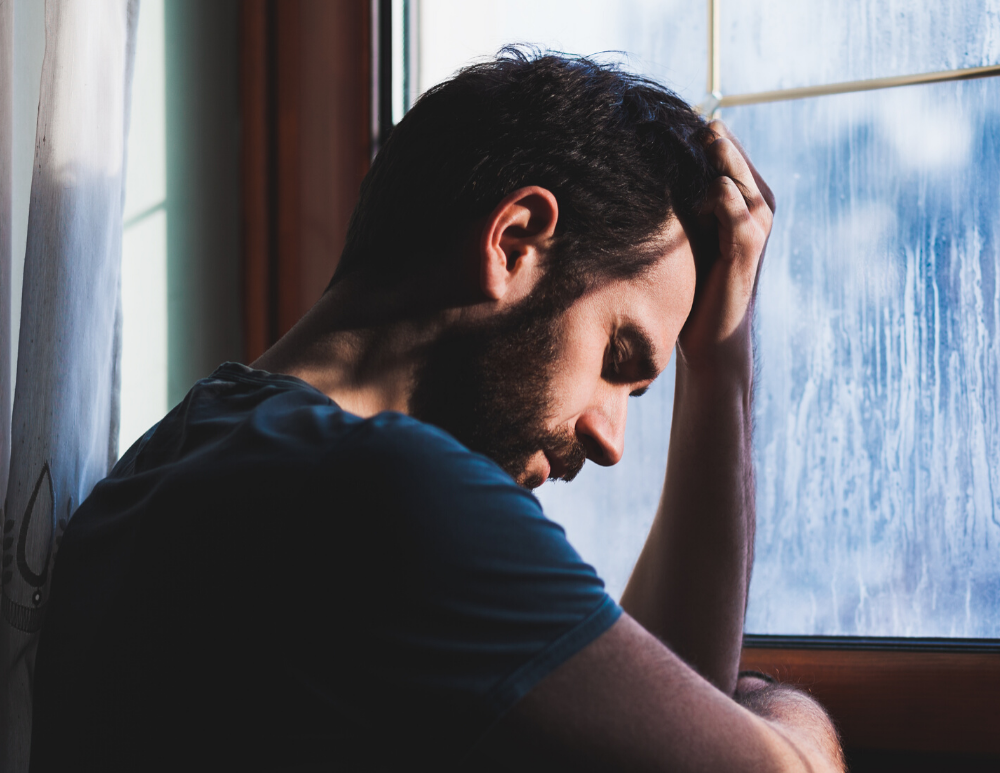 9-8-8 Suicide Prevention & Mental Health Crisis Hotline
We applaud the decision of the FCC order that 9-8-8 be established as a three-digit national, official suicide prevention and mental health crisis hotline by July 2022. Currently, our hotline number 1-800-273-TALK will remain in place until the transition can occur. Although two years is a long time to wait, we know this will have lasting impacts on public health relating directly to crisis and intervention.
"Too often, when someone is experiencing a mental health crisis, people call 911 and get a police response. The designation of 9-8-8 as an effective and accessible resource for mental health emergencies is a critical step toward addressing that problem and MHA looks forward to working with the FCC, our colleagues and local communities to ensure a mental health response to what is a mental health need."